10 Pounds Organic Fine Oat Bran

This oat bran has been milled on mills that ONLY mills oats!
Oats are a naturally gluten free product.




Oat Bran is a major component for the Dukan DietŪ
Store this grain in a dry, cool place for long term storage
You can freeze this item as well
Free oat bran muffin recipe (pictured above) shipped with this order.
Generic brand ships bulk from MLF; original retail packaging has been removed to save you shipping costs
In-stock orders are shipped within one business day
Oat bran fills to the brim a medium USPS Priority Mail Flat Rate Box for $10.85.
Enjoy!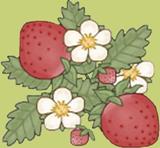 FEEDBACK FROM SATISFIED CUSTOMERS:
From Carissa: "I just wanted to take a minute to thank you for my order of yeast. I placed my order online Saturday and received my package today (Monday)! The letter along with the recipe was such a wonderful personal touch. I am more than pleased with the service I received. I even wrote about it and recommended your website on my blog. Thanks so much!"
MONEY ORDERS:
We gladly accept money orders! Click on the "Contact Us" link at the top left hand side of this page and let us know what you wish to order. We will send you an e-mail response with the total amount of your order. Simply mail us the money order for the total amount. We will ship your order the same day that your money order arrives!