Helen's Mulberry Lane Farm Journal
May 14, 2009
I had a wonderful Mother's Day. With ten children, you can only begin to imagine my joy!
The five children at home surprised me with three large lilac trees! This is a dream come true for me! Timmy planted them for me that same day, even though it is his day off. These dear children are the joy of my life!
Here I am viewing my lilac trees in our living room.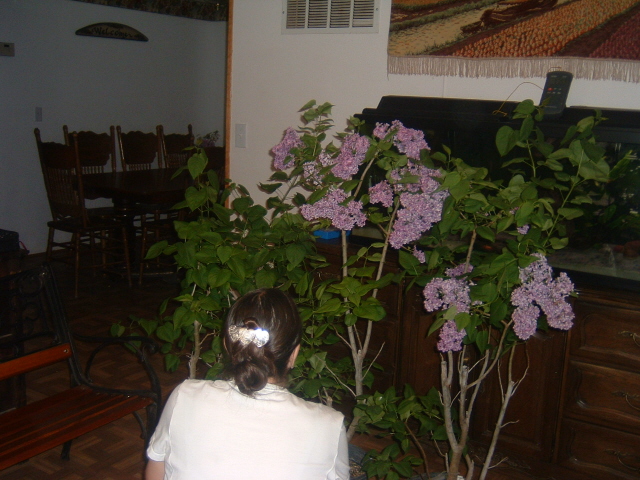 Timothy planting my three lilac trees.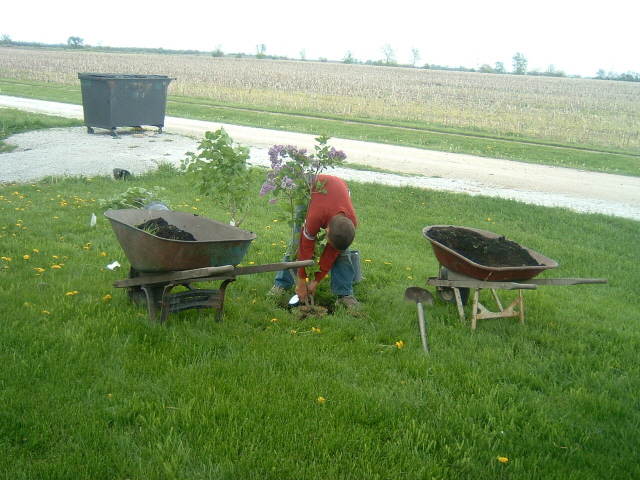 We visited our local green house on Mother's Day as is our yearly tradition.





Me with five of my ten jewels! I am RICH!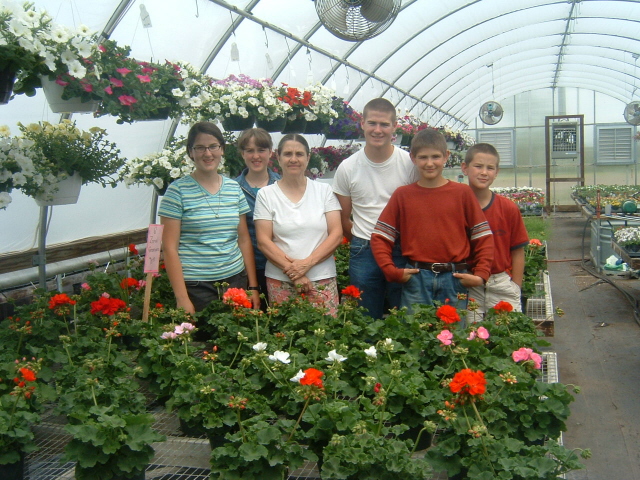 'Beka picked out some marigolds for her planter.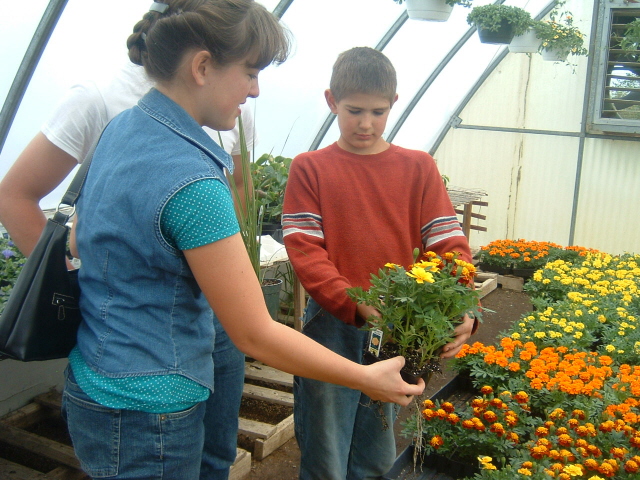 Caleb planting my minature petunias near my mailbox.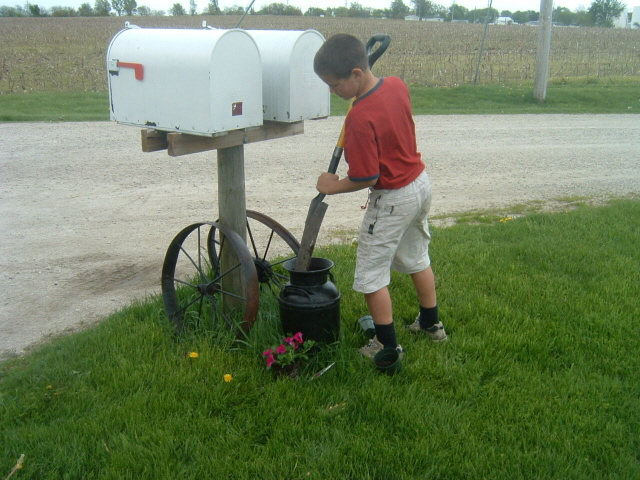 I enjoyed a visit from my daughter Laura and her husband Philip and their two children, Kelsey (4)and Brooklyn (3 months).



Kelsey loved seeing the one day old ducks!
She loves animals.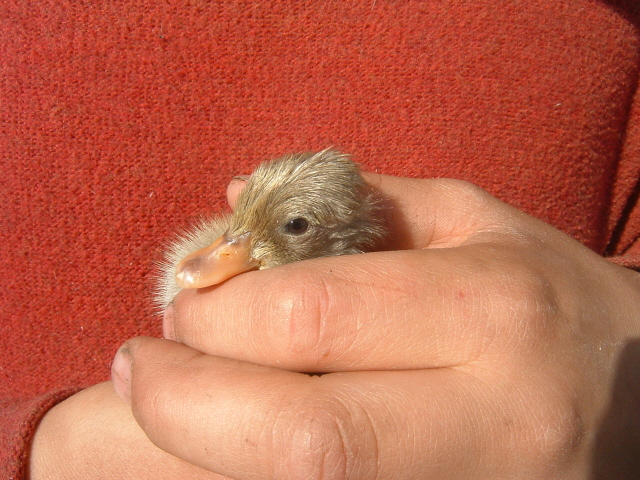 Kelsey enjoyed some rhubarb from my garden, especially the sugar!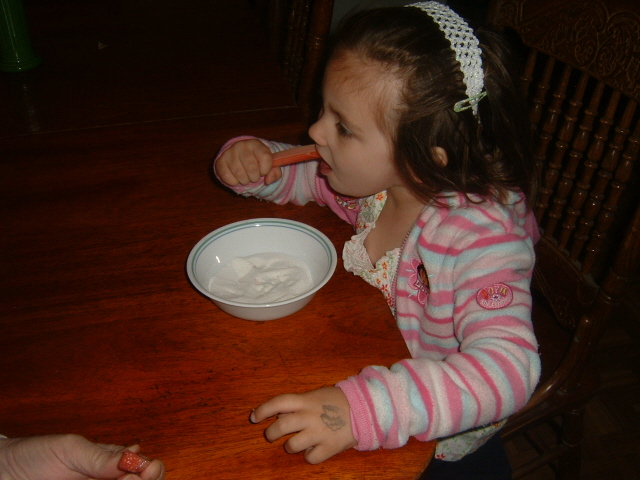 My husband, Gerald, holding his granddaughter Brooklyn.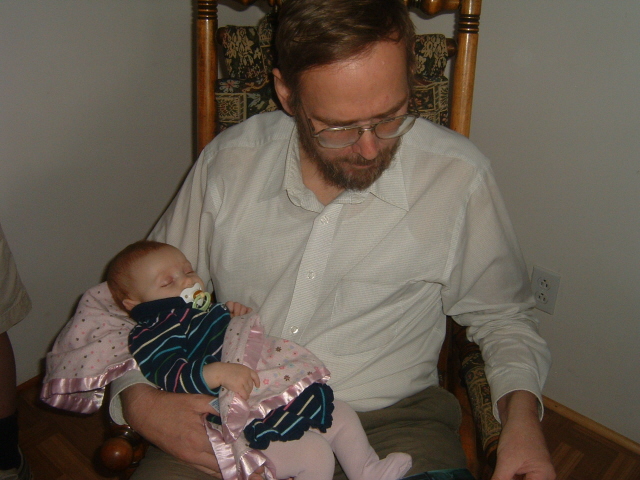 On Monday we took a trip to Amish country (Arthur, IL) to buy Beka's Halflinger horse, who is named Ann Arbor. What a day that was! There is such a charm to the Amish and their lifestyle that attracts our interest and curiosity.





Our Amish friend introducing 'Beka to her new friend, Ann Arbor.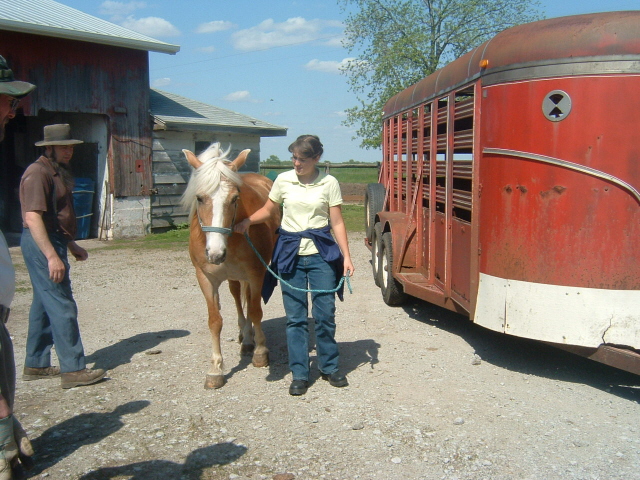 Isn't Ann Arbor a beauty?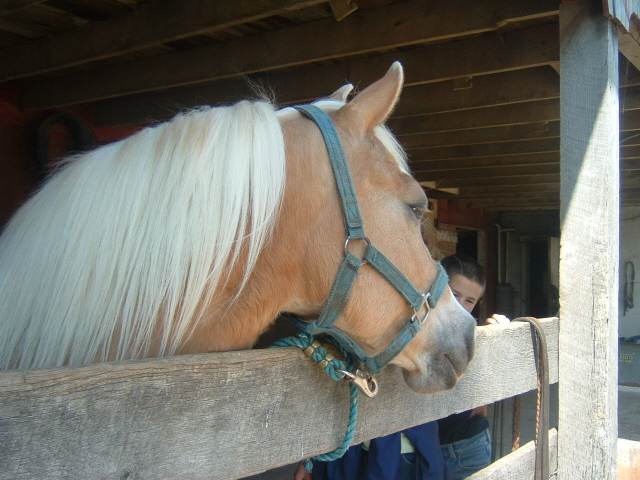 We visited an Amish tack shop
to buy a used saddle and bridle.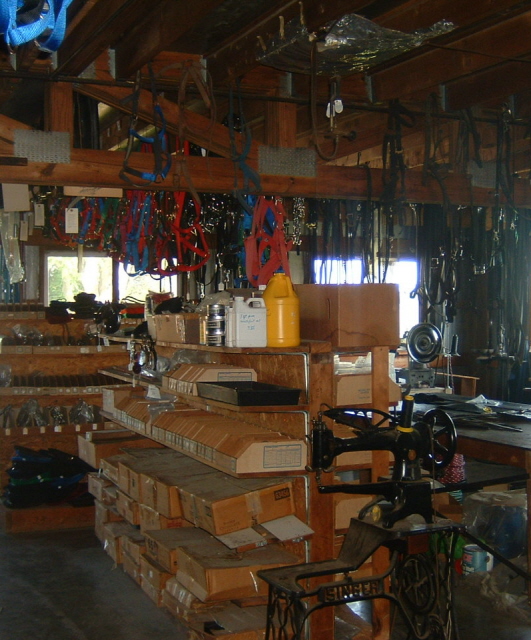 This cart was outside the tack shop.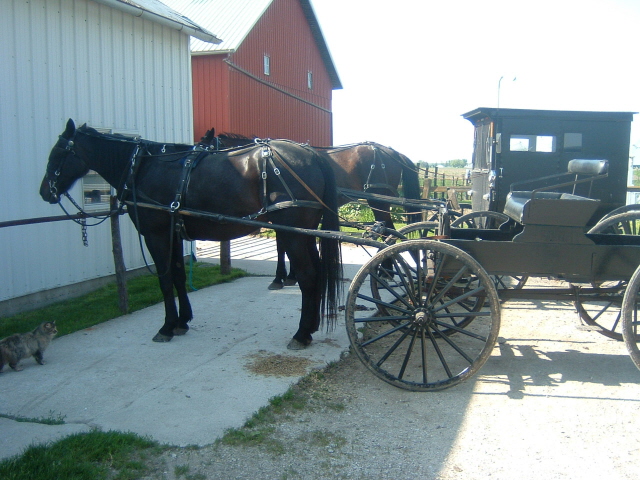 When we got home, Rachel relaxed by making this pretty design on the front steps of the office.





Rachel's "Rock Dandy" art!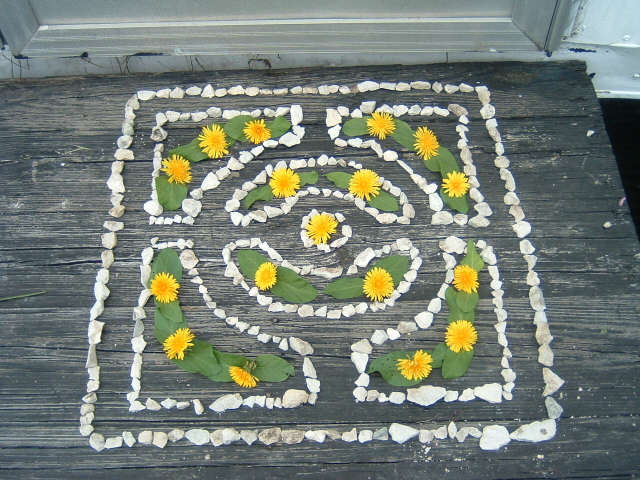 See you again soon!