Helen's Mulberry Lane Farm Journal
December 19, 2020.
Do You Know What A Duvet Is?
This is a French word which means a type of bedding consisting of basically a blanket inside of a removable cover kind of like a pillow and a pillow case. Duvets originated in rural Europe and were filled with down feathers of ducks or geese.
I knew what they were but didn't realize how wonderful they were until we had one on our bed in a motel on our trip down to Texas to see my mother-in-law. Gerald and I could not believe how comfortable the bed was, and the next morning, we took the bed apart so we could figure it out. (The motel chains know what makes customers happy and also what makes the job easier for the cleaning staff! I like to observe how they set things up in motel rooms.)
The duvet comes in two pieces; the cover and then the very light and fluffy inside comforter or blanket. My cover is 100 percent cotton. (I did look up a YouTube video on how to insert the blanket inside the duvet cover as it was a little tricky.)
My none-too-elegant hanging up job of the duvet cover!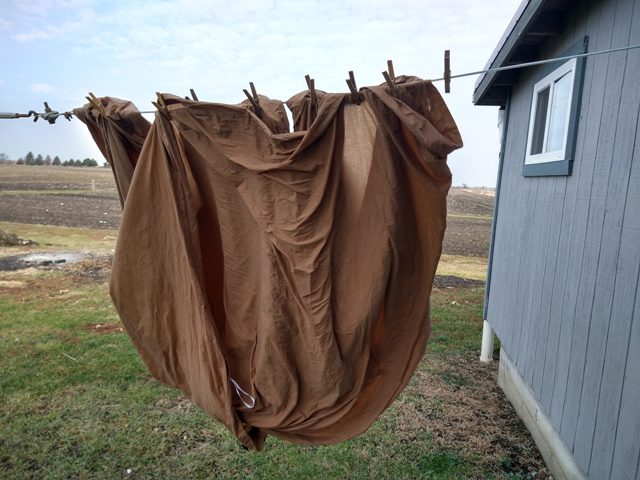 What is great about duvets is that they are very light, and serves well as a thermal insulator, which means you don't need piles of blankets on your bed to be warm. The other thing I like is that you simply take the cover off and wash it, basically like you would wash sheets. The inside blanket doesn't need to be washed very often, since it doesn't go up against you. Some people that use duvets don't even use sheets, except for a fitted sheet on the mattress. I personally like a sheet under my duvet.

Did I mention that I also like duvets because of my European heritage? (My Dad was born in Paris, France.)

I thought I would share this duvet idea as maybe some of you are at a loss as to what to buy that special someone for Christmas this year.





This is the insert that I have that goes inside the duvet cover.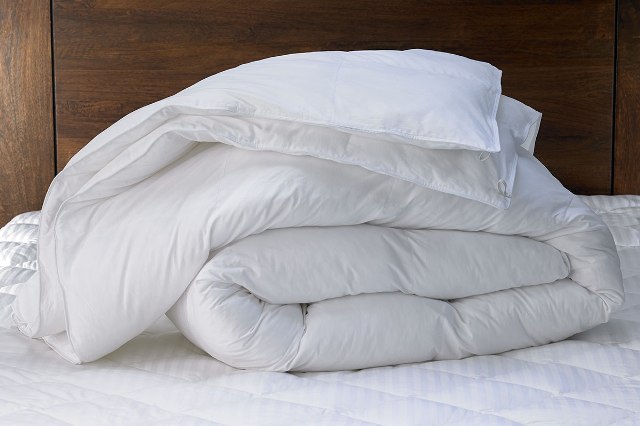 P.S. After posting this, a friend made this comment. I love her money saving suggestion! "Duvets can act as a preserver for keeping expensive down comforters clean. Instead of paying high prices...Buy two good quality sheets (at a sale) and sew them together on three and on half sides, after putting LARGE button holes in each corner. Leave a small opening for turning it right-side-out. Add buttons to each corner of your comforter and when re-inserting just button the four corners. It makes turning them much easier and they don't shift inside."


You Can't Change Your Childhood
None of us have had a perfect childhood. (There are no perfect parents; until you have been a parent for about 20 years, you may not realize this.)
As a Christian, one comes to accept that God gave us the parents He wanted us to have, and that God makes no mistakes. We can humbly let God use these experiences in our life to teach us lessons, to be willing to learn from those lessons, and to become better people as a result.
We can't hope and wish for a better childhood but we can create a better adulthood, starting today, starting this minute, starting right now.
"This one thing I do, forgetting those things that are behind, reaching to the things which are before....I press toward the mark for the prize of the high calling of God in Christ Jesus." Philippians 3:13-14.


Bunny tracks.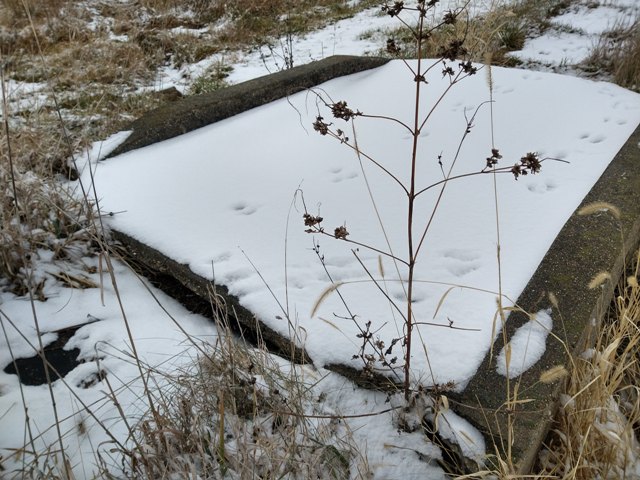 What's Wrong With The World Today?
"What's wrong with the world today? I am." by G.K. Chesterton.
We often think if we could just change the social, political, or economic structure everything will fall into place. As long as we have evil in our own souls, we cannot have heaven on earth. Despite the brainwashing from Disney and Hollywood, the good does not lie within us.
Every single day we fight the evil in our hearts; we fight this evil tooth and nail.
With God's help and strength we overcome the evil with good. Kind acts, good deeds, even to our enemies, even to people who have wounded us deeply..., we ask God to give us grace, humility and love to everyone we meet on our daily path.
This is our moral and personal responsibility, as we work to change the world one tiny little step at a time.
The photo is of the basement room of old Loda Grade School (now our own ARP Campus), that used to house the water system. I love those old z doors and the curved brick door portals! Notice the new electrical wiring!
Running the Race
Hebrews 12:1 "Let us run with endurance the race that is set before us". No one ever won the Olympics by eating donuts, sleeping in, or running in heavy boots. Running the race that God has for us requires hard work, blood, sweat and tears. It is no easy road to sanctification. Agonizingly pursue holiness. Work your fingers to the bone serving and helping others. The missionary David Brainard said, "Lord, help me not to loiter on the way to heaven."


I collect these old bocci and croquet balls
for my grands to roll down the ARP ramp.
It gives them endless delight!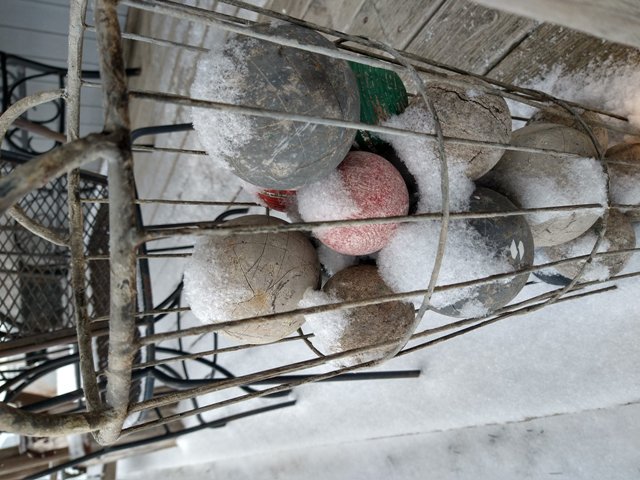 Blessings,
Helen