Helen's Mulberry Lane Farm Journal
February 21, 2021
My daily morning wake up drink!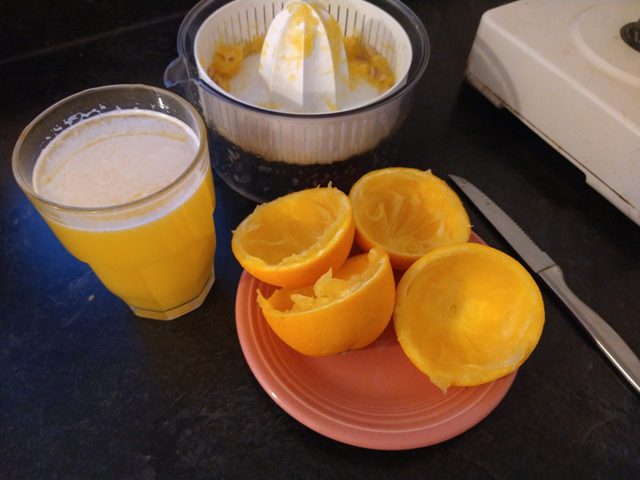 Grocery Pickup
A question from a comment I made last week about grocery pickup.
Dear Helen,
I'm glad you are writing again. When you say "grocery pick up" do you mean you use a curbside service? There are a lot of options these days and I wonder if I'm missing out on something by still walking the aisles.
K.H.
Hi K.H.,
I will never go back to "walking the aisles" again!
I started curbside grocery pickup in October 2020 because my husband and I decided to go into quarantine because of COVID. (This meant also cancelling Thanksgiving and Christmas and birthdays and.....but that is another story.) My daughter, Jennifer, Treasuring Home has been doing grocery pickup for years and said it was a life saver, so I thought I'd give it a try.
I use Walmart and Sam's Club for curbside grocery pickup. I have an account online for both, but if you don't simply create an account.
For Walmart, at the top left hand side of the page, click on the "pickup and delivery". It will ask you when you want to pickup your order. Choose your times. You have an hour window to pick up your order, but you can be a little late and it is no big deal. Some time slots may be full. I do my order early on Saturday morning, and have had no trouble getting a spot around noon the next day. Then, start shopping! Add your items, add your payment and then you are done. If I forget something, I simply go back into the "pickup and delivery" link and add them. I do this several times on a Saturday and it is very easy! After a certain point, they won't let you add any more items as they are working on getting your order ready. You can shop for more than groceries; basically many items that Walmart sells you can add.
Once your order is ready for pickup, they send you a text letting you know. You can let them know you are on your way to pick up your order, but that isn't required. Once you get to Walmart, simply drive into the area that is set up for curbside pickup. Within seconds of getting there, you get a text asking what number spot you are parked in, and what color your vehicle is. Usually within ten minutes workers come out with your order and load your vehicle up. And that is it! Never leave your vehicle!

We had a terrible blizzard a few weeks back and we didn't want to go out and pick up our order. I simply called Walmart and talked to someone and told them I wasn't coming in to pick up my order. This was about three hours before I was due to be there. It was no problem at all; they simply cancelled my order.
Negatives
The major one is that if they don't have an item in stock that you have ordered, they will substitute something close to it. I have never found it a problem. For example, if I order organic carrots and they are sold out, they will substitute with non-organic ones. I'd rather have the item, so I don't mind. You can request when you make your order that you don't want substitutes, if you prefer that.

Another negative is that I have found that their prices are higher than say Aldis, which is a forty minute drive for me. Since it is just Gerald and myself at home now, groceries are not a major cost.
Positives
The convenience and time saving is fantastic! I can place my order online when it works for me, even at 6 a.m. in my pajamas. My time is very valuable due to the mission work that Gerald and I are in. (Our big push right now is our humanitarian work of getting Dr. Aardsma's Vitamins to the world.) Since Gerald and I go out for our weekly date every Sunday noon, and our Walmart is just minutes from there, this makes it very efficient to pickup our Walmart order at that time. We talk the whole way there and the whole way back, using that time to catch up, working on business and people problems, (I know you don't have people problems....), and just laughing together and having fun.

Another positive is that it reduces impulse buying. We want what we see, even if we don't need it. I also "shop" after I have eaten breakfast. I tend to buy more when I'm hungry. Everything looks so good!

For moms of young children, my oh, my oh, my! I wish I had had something like this when I had so my littles at home! Once in the car seat, once out of the car seat and you are done! Well, of course, if you have many car seats, it is more than that.....but still! And maybe hubby could even stop on his way home from work and pick up the order for you!






Sam's Club
Before doing Walmart pickup I used to shop at Sam's Club about once every two months. Since it is about forty minutes from where I live, I find it hard to take the time to drive there. I do love Sam's Club. Their produce is amazing and their bulk products a good price. Now, by shopping weekly at Wal-mart I buy less at a time that I would at Sam's Club, but I can get fresh produce and only buy what I would use that week.

I do order at least once per week from Sam's Club and they deliver. I order things like toilet paper, kleenex, paper napkins, etc. It is so nice not to have to lug those bulky things home! The prices on many things are the same as if you shopped in their store and the shipping is free if you have a plus Sam's Club card. It is well worth it for me to pay the $100 per year for the plus card! The savings in gas alone would cover the cost of the card! Some heavier things they do charge shipping for, (like canned goods) but if you order enough, the shipping charges are dropped. Once every four months or so I will order a curbside pick up from Sam's Club to get things like frozen fish, which they do not deliver. And, of course, do a little thrifting while in the big city and eat out at Chick-Fil-A!



We got snow! The drifts were gorgeous!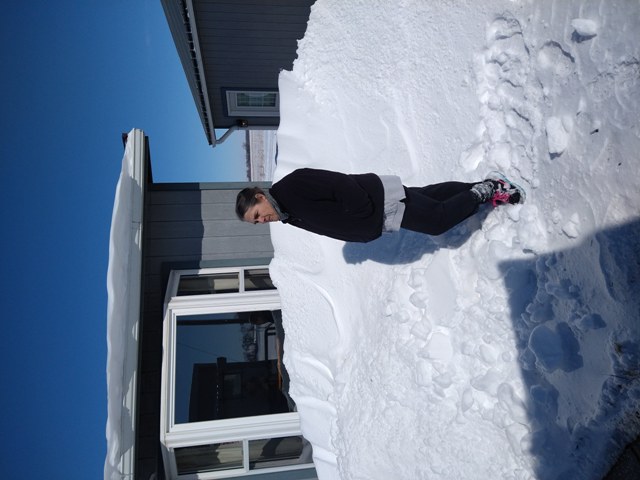 Nice from the inside!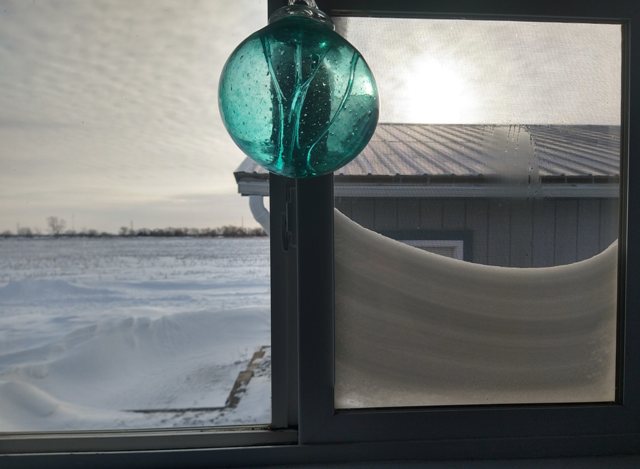 Gerald put up a lovely, large Illinois map in my Mulberry Lane Farm warehouse/shipping room as a Valentine's Day gift to me. The map used to be in the secretary's office of the old Loda Grade School, now our very own Aardsma Research and Publishing (ARP) Campus. Hoping to show some before and after pictures of the ARP Campus soon. Stay tuned and thanks for following along on my journey, dear readers!





Blessings,
Helen